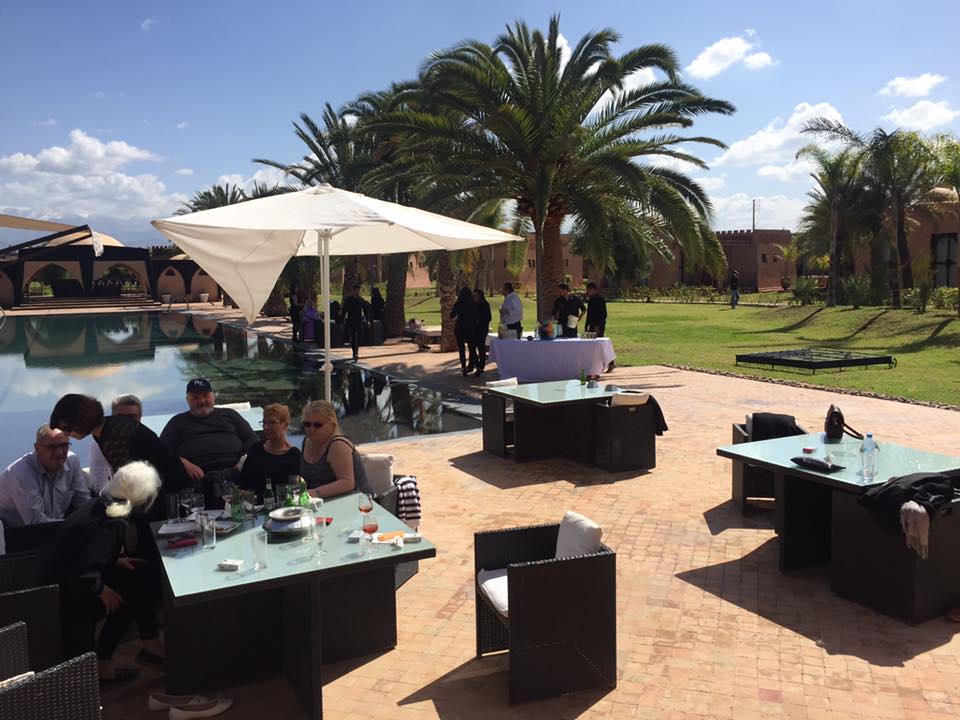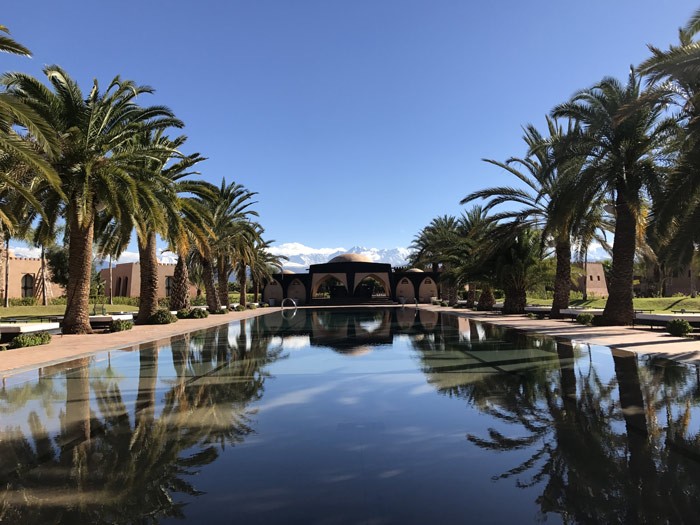 Suite with pool in Marrakech – O 'Atlas resort & Spa
Are you looking for a suite with pool in Marrakech?
8 suites with pool for an exclusive weekend in Marrakech await you at O'Atlas Marrakech !!
O 'Atlas Spring & Spa stands out among the luxury hotels in Marrakech. It enjoys a singular and majestic combination of architecture inspired by the style of Moroccan cities and an avant-garde construction called NATURA Building, based on natural colors and noble building materials. All these details make this luxury hotel in Marrakech, a unique hotel in this ocher city of Morocco.
Admire the splendid landscapes from the multiple outdoor terraces. The hotel is set against the backdrop of the incredible ATLAS mountain range and the Ourika Valley.
Look no further, O'Atlas has the suite with pool in Marrakech that you are looking for.
The rhythm of the waves captivates every corner of the hotel's suites, unique sunrises and sunsets that you will be able to feel in its 8 suites. Antique and modern Moroccan style furniture, natural fabrics and exceptional views are the highlights of our accommodations. The suites are spacious and equipped with marble bathrooms and most of them have a balcony or a private garden to admire the outdoors. Are all equipped with a fireplace and air conditioning.
Facilities and services:
Bathrobes and Slippers, Natural Cosmetics Kit, Cotton Sheets
Bath Textile, Pillow Card, Safe,
Free Wi-Fi Internet access throughout the hotel, Laundry service
Outdoor pool, Private parking, Library
Do not hesitate, book your suite with pool in Marrakech with O'Atlas. With O'Atlas relax in the outdoor pool or spa, whet your appetite with a hike, a wilderness jog or a game of mini-football.
Close the day around the most refined dishes of the Moroccan or World gastronomy made by our chef. A good wine recommended by the house will be the icing on the cake.
Your comments are very valuable for the pursuit of excellence. As a result, we are looking forward to receiving your opinions on our suite with pool in Marrakech.