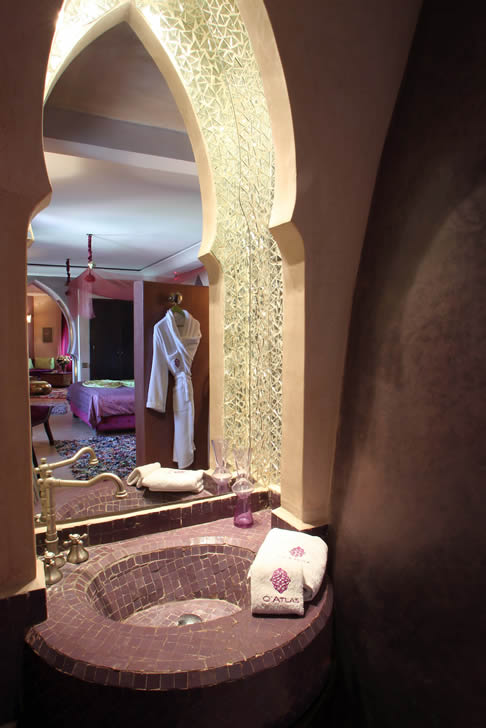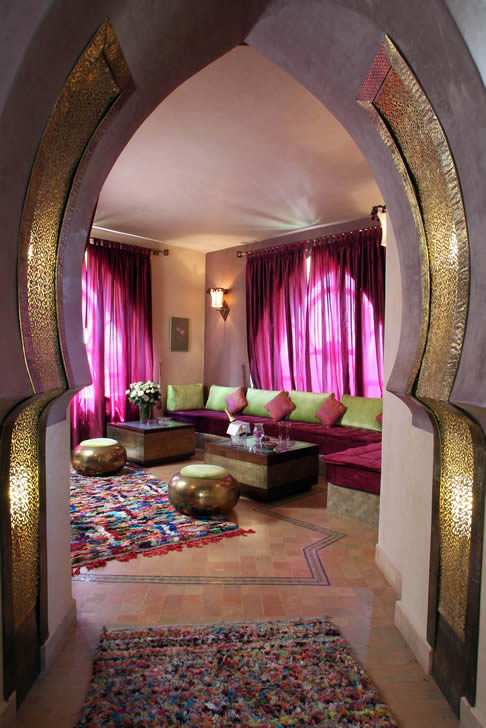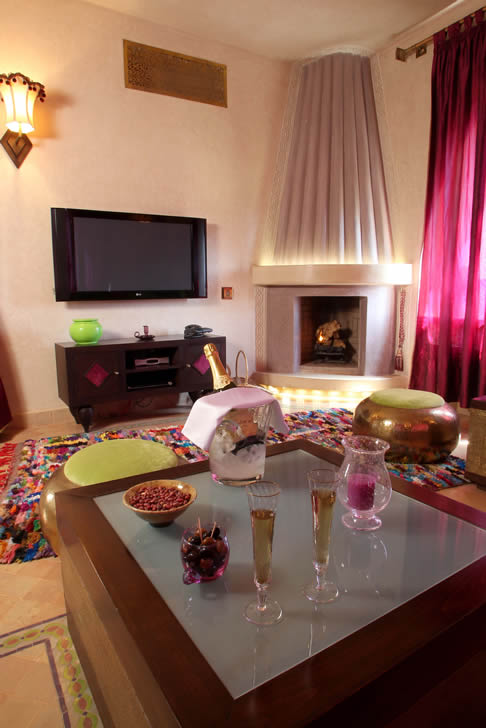 Unique place for a unique moment. Romantic Suite by excellence!
Elegant and spacious, this suite offers a beautiful bedroom with an integrated lounge, a traditional tadlakt and beijmat bathroom, which opens onto the swimming pool and Atlas chains. Offers unparalleled comfort and elegant, chic and discreet decoration. Superbly decorated with rich fabrics, splendid mosaics on the ground and antique furniture, evoking Les Milles et Une Nuits. The spacious en-suite bathroom offers an impressive collection of perfume bottles. You will then make a leap in time, plunging back into the romantic atmosphere.
The suite has a total area of 100m² with private terrace.
The romantic suite welcomes you in an ideal environment to enjoy intimate your honeymoon in Marrakech. It offers the ideal setting for a romantic getaway.
At a glance: King size bed (2m by 2), Living room, Air conditioning, Heating, Fireplace, Spectacular view of the Atlas Mountains, 42 'Plasma TV with satellite reception and DVD player A bathroom with separate toilets.
199.00
€
/ Night
From 01/01/2022 To 31/12/2022.