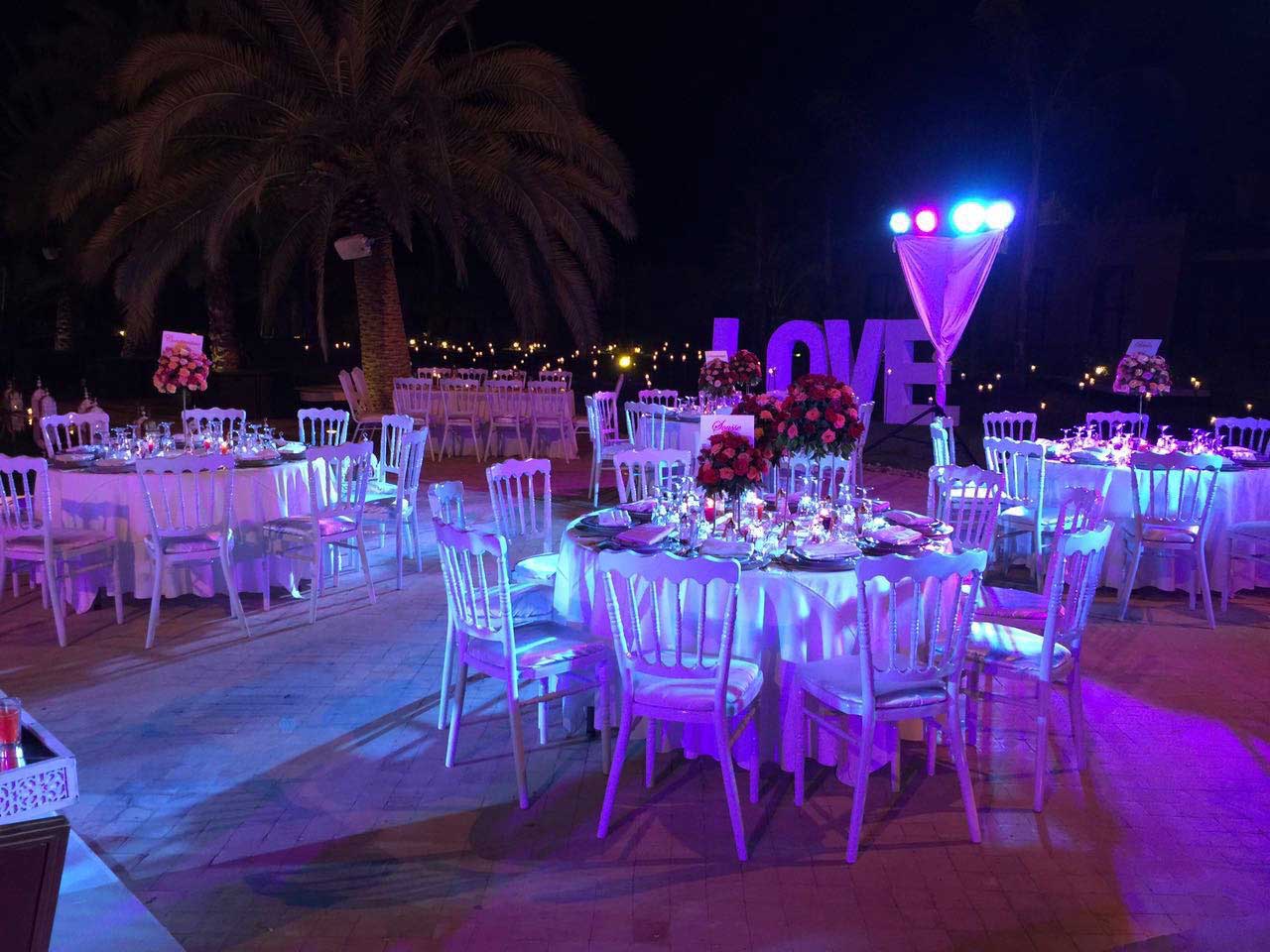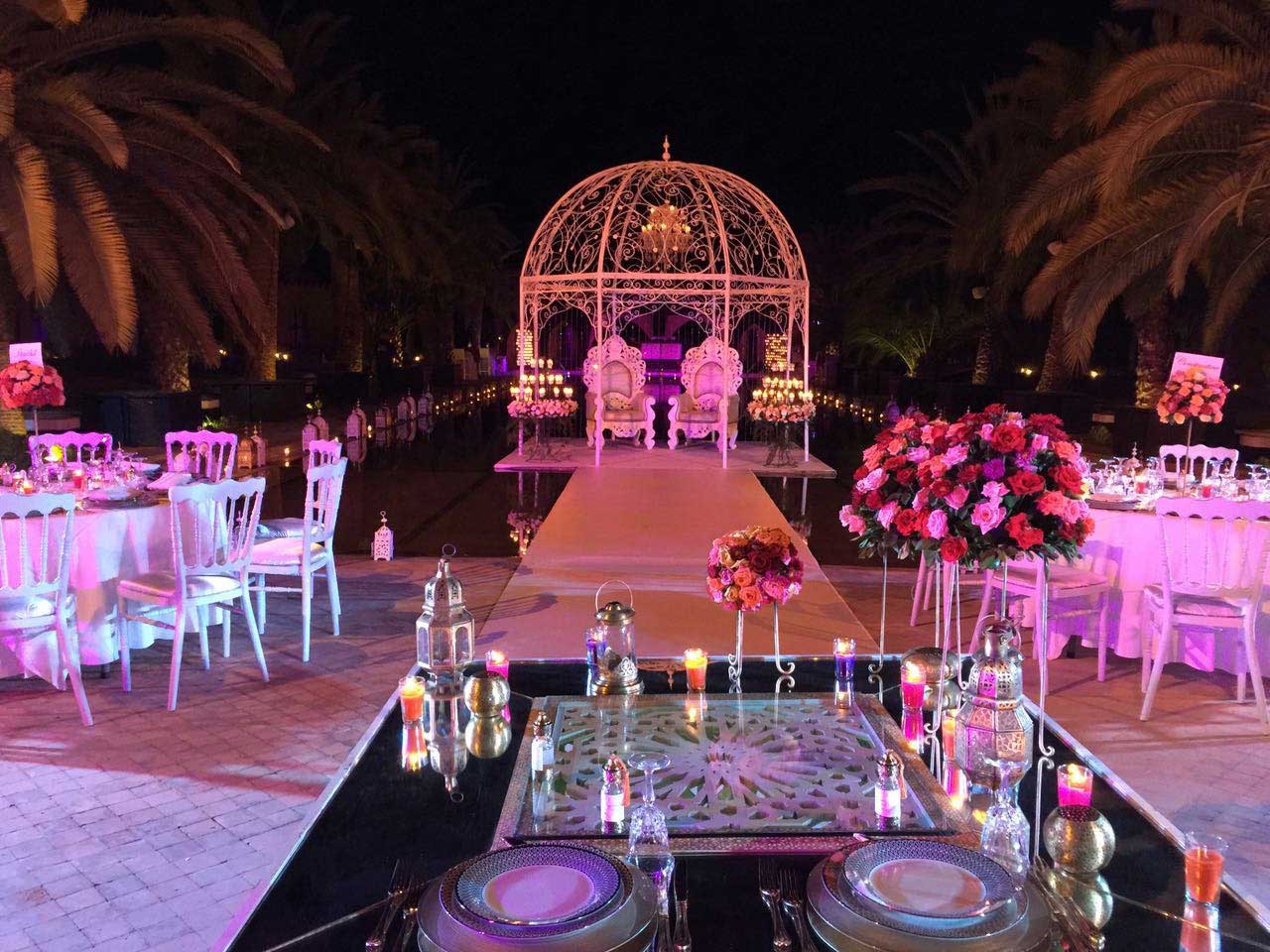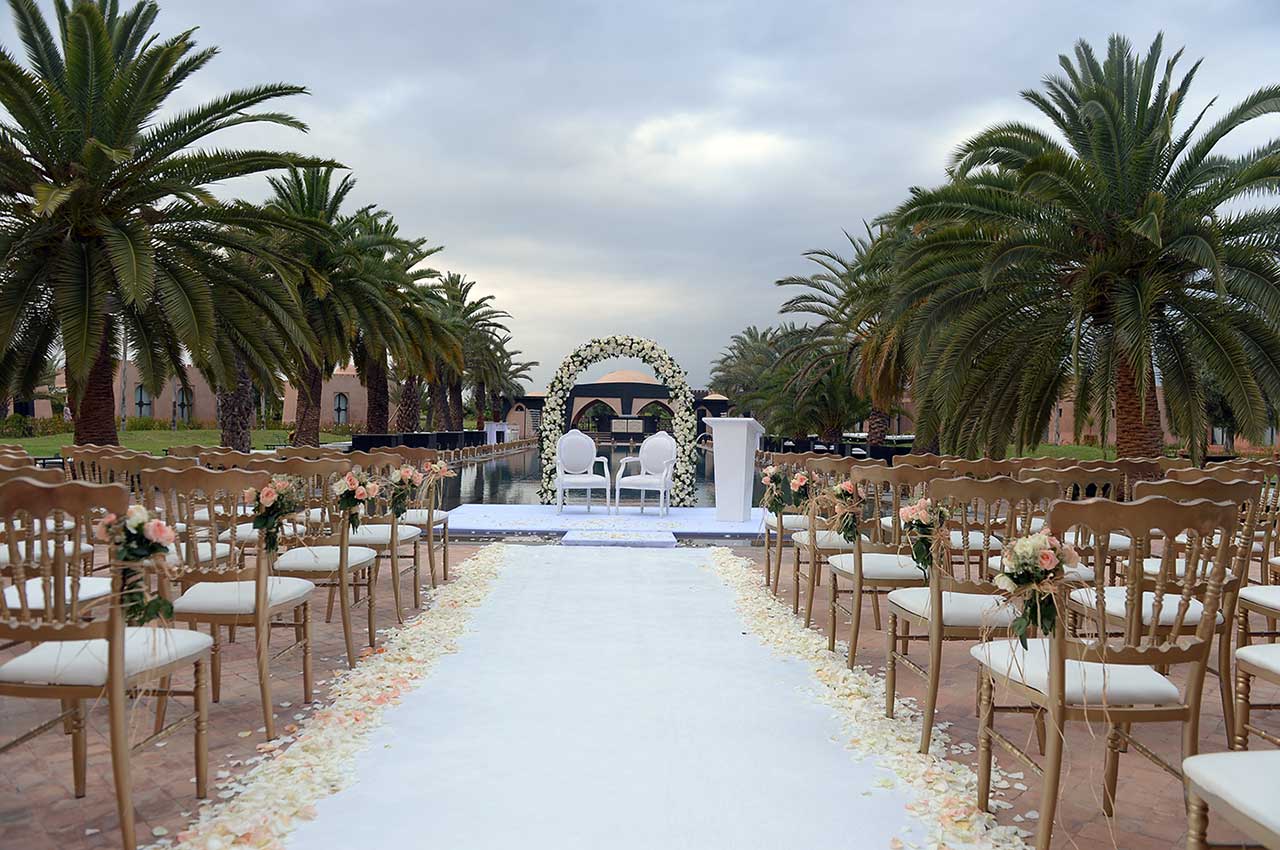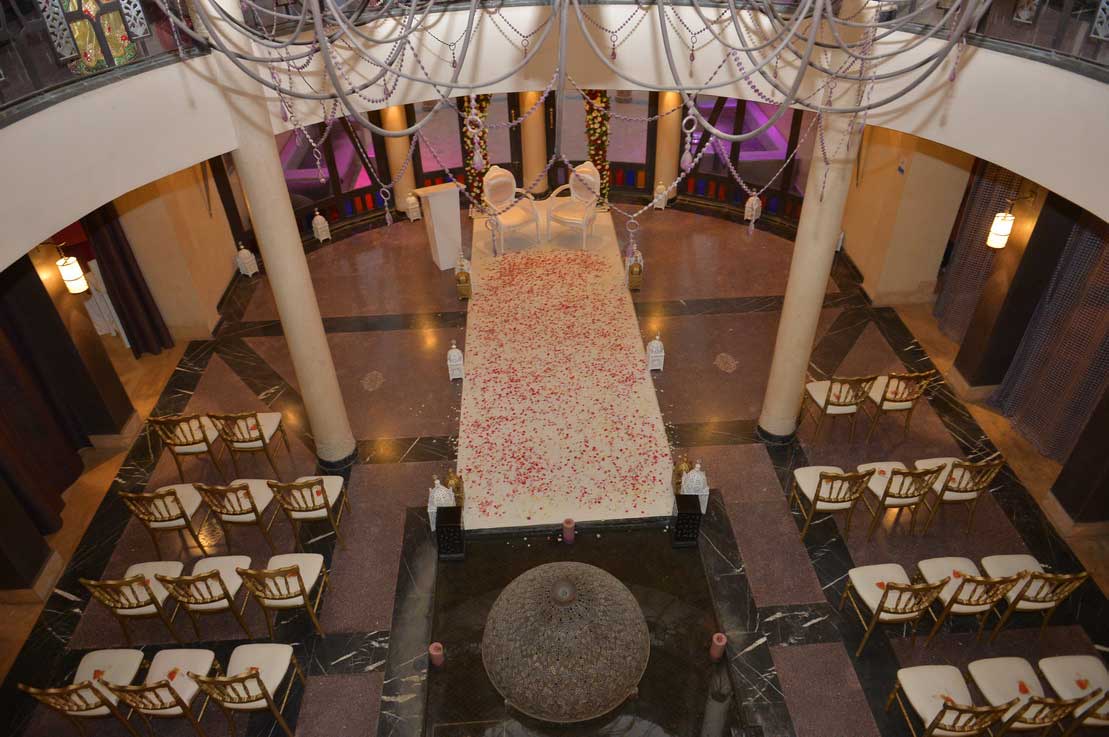 Need a place to privatize to organize a seminar, a conference, a product launch or a private reception, anniversary or wedding in Marrakech?
O'Atlas is your place of reception, with an exceptional setting, a complex full of emotion in an ocher region of the city of Marrakech.
Frequently Asked Questions
What are the main features of the facilities?
Garden, Terrace, Swimming pool, Parking, Panoramic view, Cultural interest, Guest accommodation
What is the maximum number of guests you can accommodate?
300-400 guests around the pool.
Are the furniture and decoration included with the reservation of the place?
We study quotes on a case by case basis, according to the wishes of our customers with different proposals of themes and decorations.
Do you have your own caterer / catering service?
We work with different suppliers (caterers, florists, etc.) to meet the wishes of our customers (we offer all types of catering). The staff of the house is at your entire disposal during your stay.
What formulas do you offer for drinks?
According to the chosen formula, a quotation is offered to you.
Do you manage several receptions a day in this place?
We give exclusivity to each event.